All Customer Reviews: (Single) PURYT R1 Rechargeable Hearing Aids for Seniors, Background Noise Canceling and Nearly Invisible In the Ear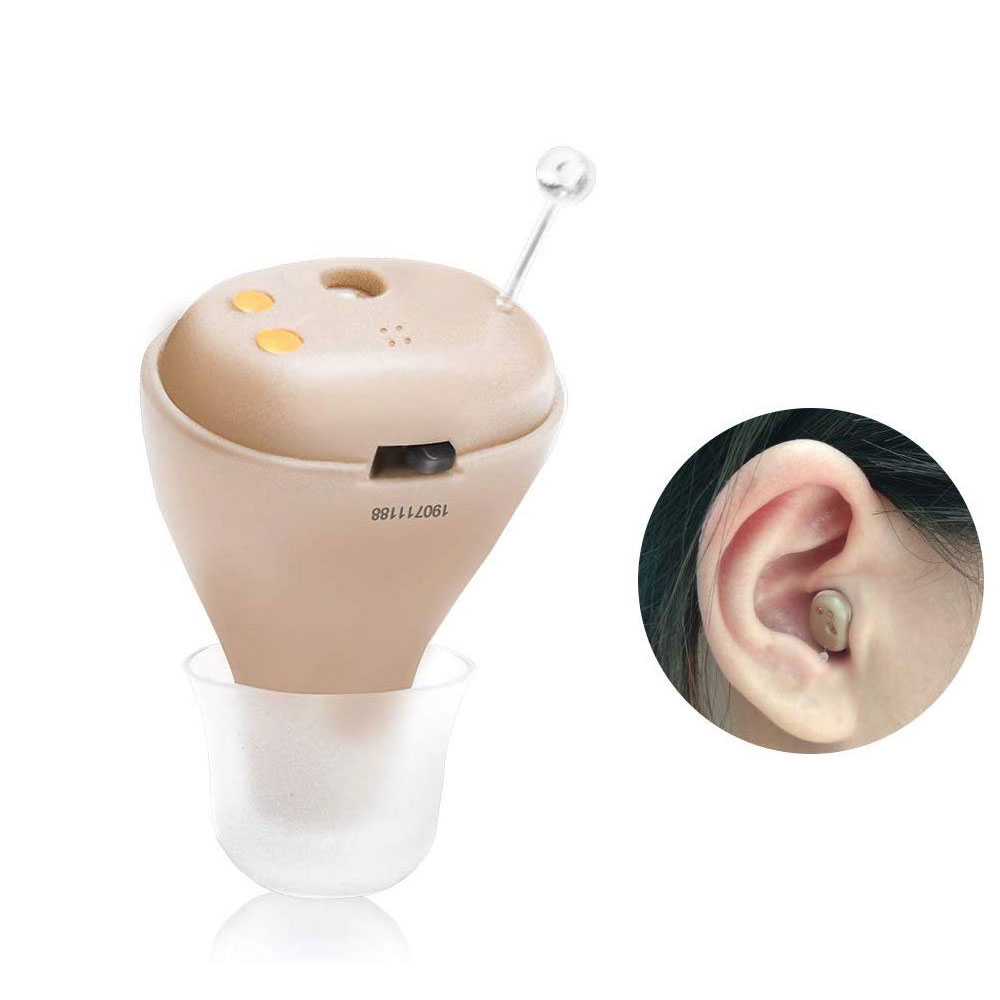 4.6 out of 5 stars, based on 118 review(s)
By

Je***a

From

United States

on Jan 3, 2020 09:59

Color: Black

Got it for my uncle. This one is cheaper than the other brand i got for my grandma. But it works the same. And smaller and more convenient than the other brand because its small and easy set up.
By

Sh***e

From

United States

on Jan 2, 2020 09:57

Color: Beige

This is an awesome product. Fits great in my ear and hidden. I could hear my husband talking from across the house
By

Ti***e

From

United States

on Dec 31, 2019 17:35

Color: Red

Great quality for the money. This was exactly what I needed.
By

No***g

From

United States

on Dec 30, 2019 06:45

Color: Beige

The quality of the hearing aid is not bad, and the accessories are quite complete, mainly there is a small portable box, which is very convenient to carry and store, with good effect and good habits. Overall, I'm very satisfied with it.
By

Ja***n

From

United States

on Dec 26, 2019 10:07

Color: Beige

I am shocked at how well these work. They probably work 90-95% as well as hearing aids I've tried that cost $5000 or more. For 90% less than the other options, they are almost the exact same! The choice seems clear to me. With a money back guarantee also
By

Pa***e

From

United States

on Dec 20, 2019 17:30

Color: Beige

First: the price. I never thought that if I didn't spend thousands of dollars, I could get help with hearing. This thing is amazing. I only use one and it is very helpful to you. Thank you very much for this little gem, a satisfying purchase.
By

Ca***o

From

United States

on Dec 17, 2019 17:28

Color: Blue

I bought this for my dad who has been having some trouble hearing. He doesn't want to go to the doctor, so we decided to try this route first. It is small and discrete. He has been able to hear the TV better without it the volume being turned up so high. My mom can tell a difference in his voice also, he hasn't been talking as loud when he has it in. I would definitely make sure that the volume is set on low the first time you try it. He did have a little trouble getting the perfect volume at first, but now he really liking it. I am sure real hearing aides would be a better option, but this is working out really well so far.
By

Ro***t

From

United States

on Dec 16, 2019 17:26

Color: Beige

Very small and fits well in ear. It is a sound amplifier and will definitely boost all the sounds around you. I have $6000 hearing aids also to compare these to. I was pleasantly surprised how well they worked. There is some white noise in the background but it is not a problem. I had questions for the seller and they were very prompt to answer my questions and to follow up to insure I was happy.
By

Me***e

From

United States

on Dec 13, 2019 17:23

Color: Beige

Excellent for the price. Small, easy to use and comfortable. Improve sound clarity And adjustable. Easy to clean and comes with case for storage
By

Ma***r

From

United States

on Dec 11, 2019 13:37

Color: Blue

My dad has had hearing problem for a while now, I had him try this device and he can hear a lot better now. It fit nicely in his ear and now I don't have to raise my voice so he can hear me. I will buy another one for his other ear!
By

St***s

From

United States

on Dec 10, 2019 17:21

Color: Red

Tired this on a whim, Works great for me, Try it what do you have to lose.
By

Vi***a

From

United States

on Dec 6, 2019 17:20

Color: Beige

Great product at price point but there is "ocean" background noise that you have to tune out.
By

Ar***a

From

United States

on Dec 5, 2019 17:19

Color: Beige

Bought it for my grand mother. It worked.. helped her in listening better.
By

Ma***t

From

United States

on Dec 3, 2019 17:17

Color: Black

I purchased this amplifier for my husband. He has very little hearing left in his right ear, so I thought we would give it a try before we spend a fortune on hearing aids. So far, it has really helped him and will allow us time to research options.
By

Fe***i

From

United States

on Dec 1, 2019 20:25

Color: Beige

Works well in a large room where different people are speaking toward the speaker or toward the audience. Didn't work well in a small office where people are facing different directions and speaking relatively softly and not toward me. It is also slightly unnerving to hear yourself breathing in a quiet room.